8 Dec 2021, 1:00 - 2:00pm
Image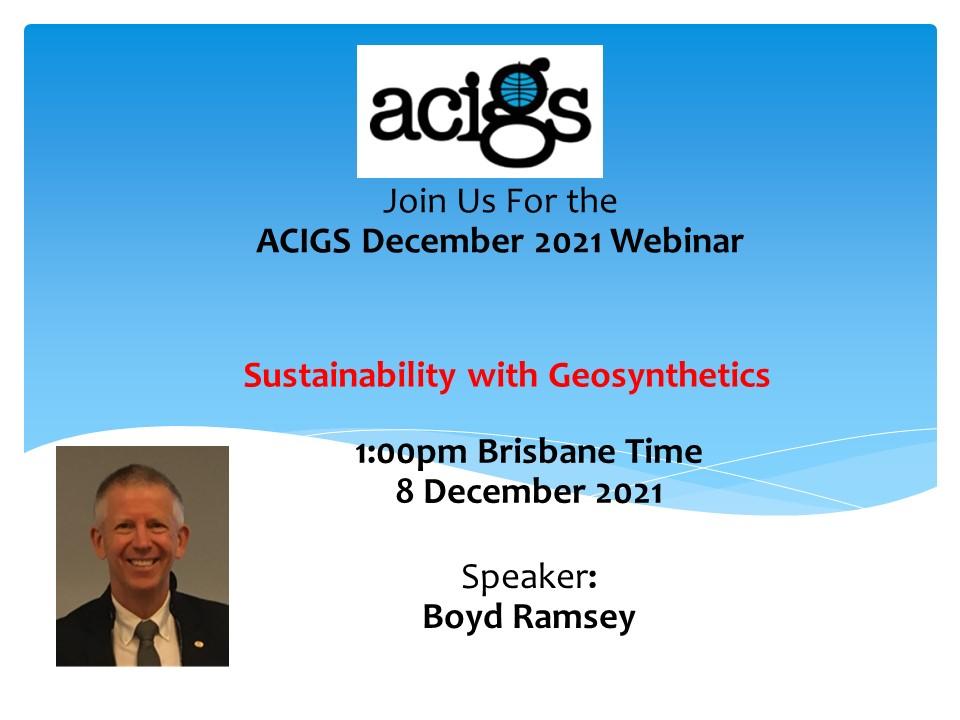 Add to Calendar
2021-12-08 13:00:00
Sustainability with Geosynthetics
Boyd Ramsey will discuss Sustainability with Geosynthetics
QLD
ACIGS
info@acigs.org
Australia/Melbourne
public
Boyd Ramsey will discuss Sustainability with Geosynthetics in this webinar.
Details and registration for this webinar will be available shortly.
About the presenter
Boyd Ramsey has been a leader within the geosynthetic, environmental containment and waste disposal industries for over 25 years. He has a long history as an employee of GSE Environmental LLC He has been involved with the design and selection of containment systems at several of the world largest cities including New York City, Hong Kong and other regional landfills and hundreds of other municipal disposal sites in the United States and around the world. Additionally, he has been involved in hazardous waste disposal at sites in the USA.
Thankyou to our event sponsor